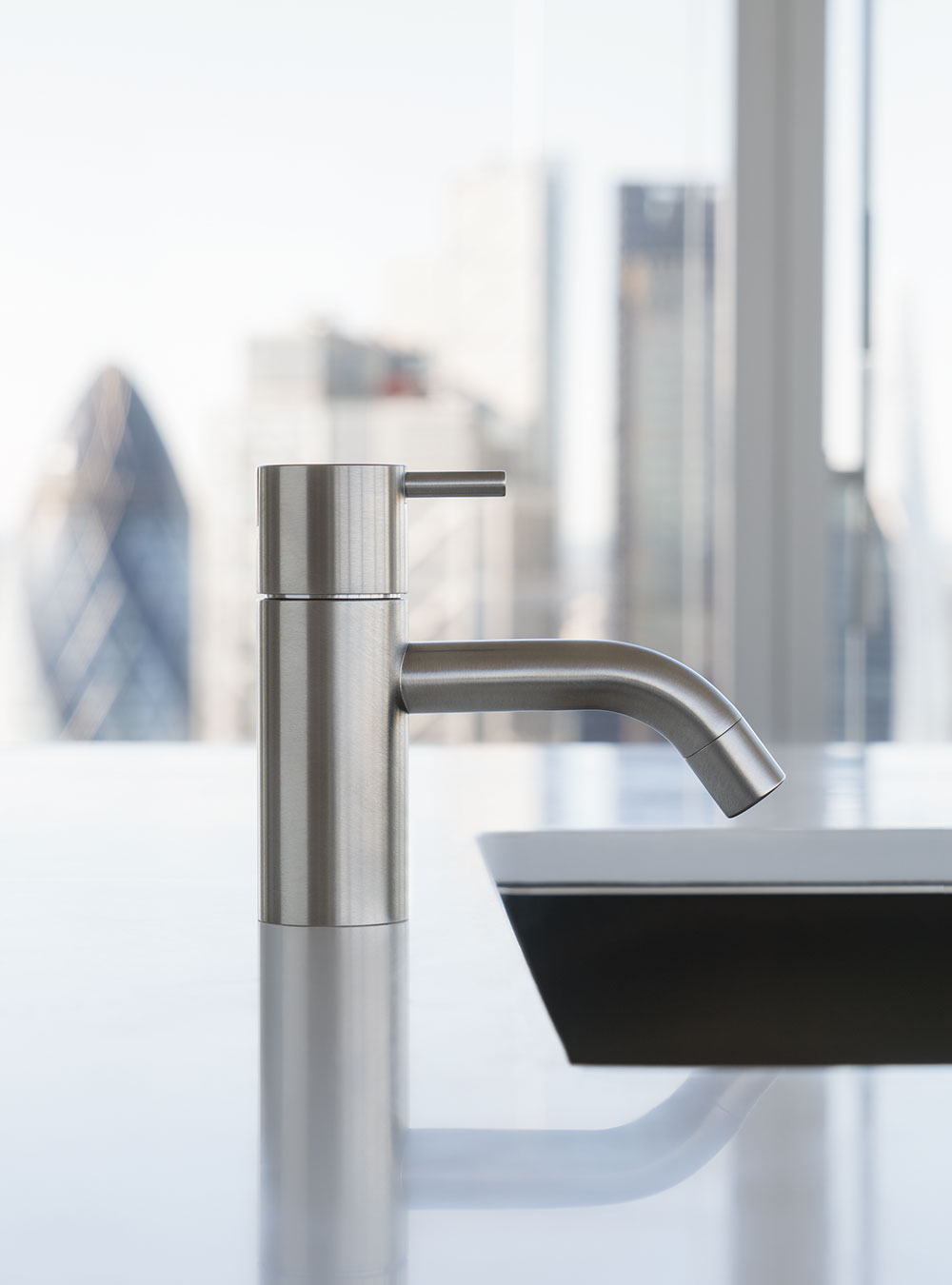 The original designs of the 111 and HV1 are timeless.
MODULAR BY DESIGN
The beauty of VOLA is the flexibility found within strict order. The original designs have been greatly expanded over the decades, with an almost infinite variety of valves, handles, plates and accessories. Available in a wide range of finishes, from sleek, brushed stainless steel to warm, natural brass, together with 14 vibrant colours. VOLA products can
be configured to your space and requirements while always retaining their design integrity.