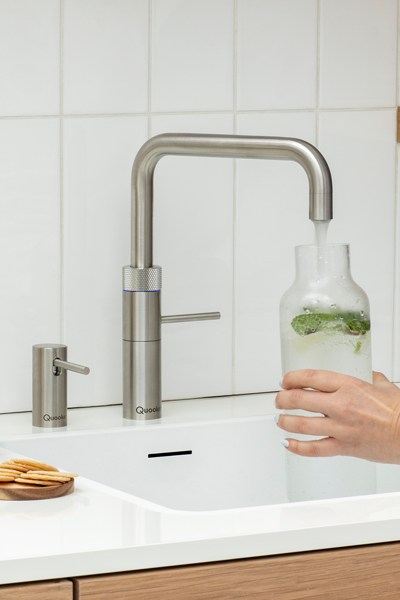 With the new CUBE, you can now also dispense sparkling and chilled water from the Quooker tap. 
The tap that does it all – Working display in our Esher Showroom
The new function makes life in the kitchen even easier. It saves you time and space, it means you no longer need to use plastic bottles and it is completely safe. To dispense sparkling water, press and turn at the same time. The illuminated ring that turns red to indicate boiling water now flashes blue: sparkling water comes out of the tap. And if you hold down the button for slightly longer and then turn it, you get filtered water. So it's impossible to dispense boiling water when you want sparkling water.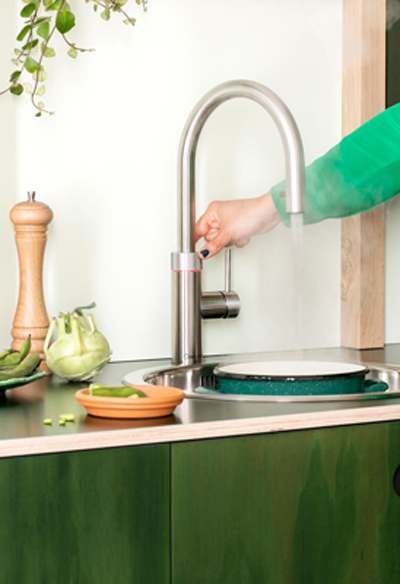 .
Quooker Flex
The Flex is the only Quooker tap with a handy, flexible pull out hose. Dispenses 100°C boiling, hot and cold water. The boiling water stop ensures that the Flex can never dispense boiling water when the pull out hose is pulled out.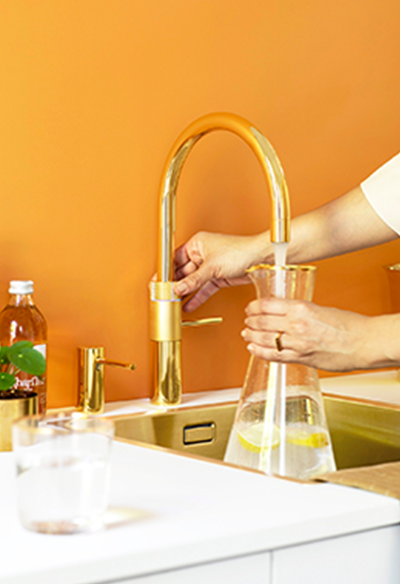 Quooker Fusion
Quooker's newest innovation the Fusion, is a single tap which unites both mixer and boiling water functions. Convenient, space saving and sleek. Incorporates a childproof double-push-and-turn handle with light ring.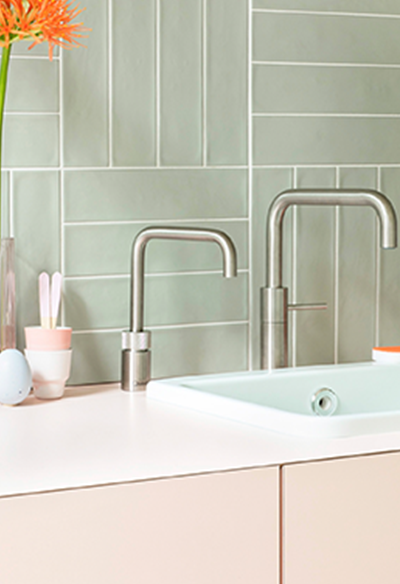 Quooker Nordic 
Quooker's Nordic comes as a Single or Twintaps, their matching boiling-water and mixer taps, are both practical and stylish. The boiling-water tap is height-adjustable.