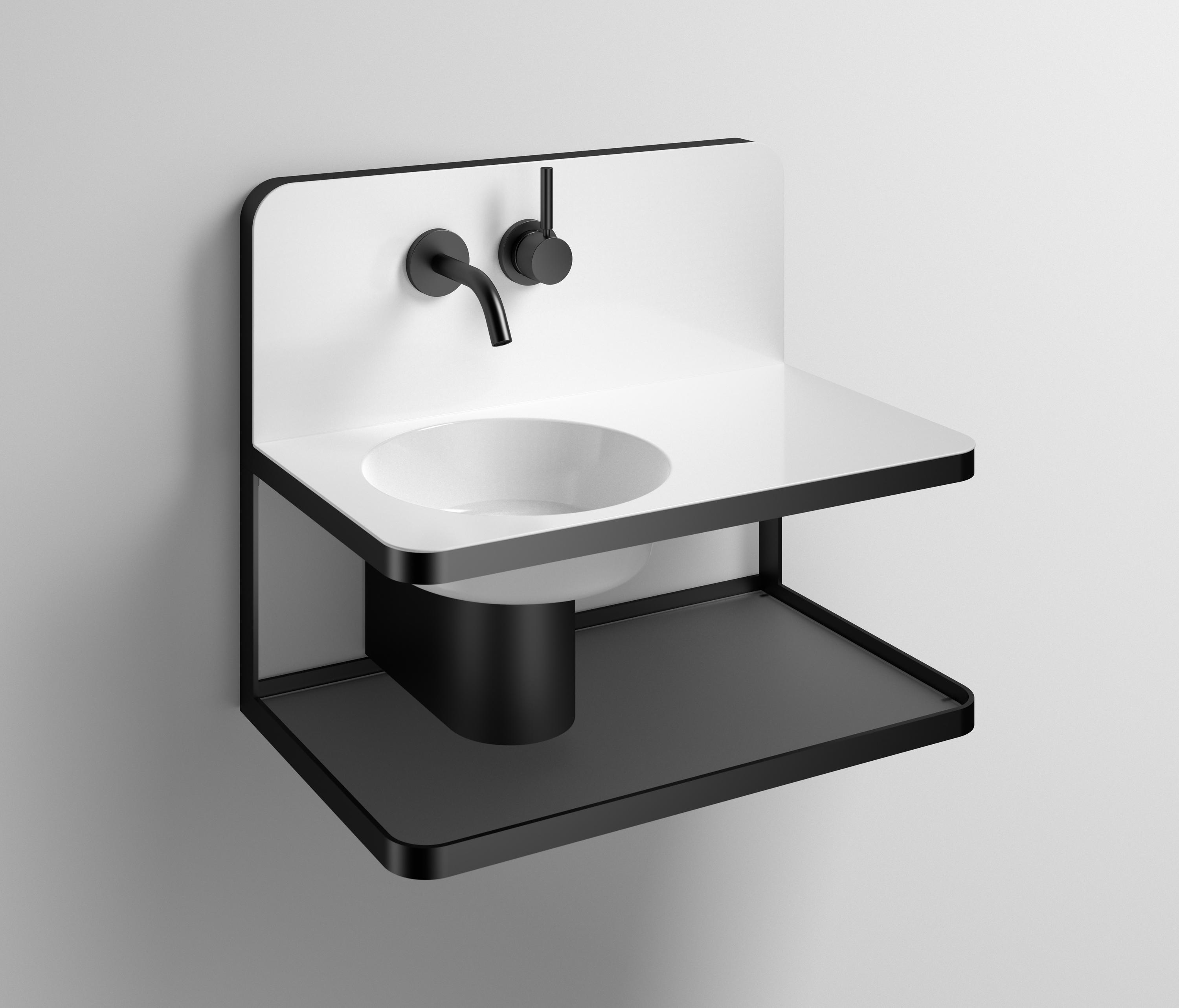 When creating "Steel19", Alape was inspired by the topics of urbanity and manufacture. This washplace solution is the result of a joint development with sieger design and unites innovation and tradition in equal measure—contemporary design, combined with traditional craftwork. What is distinctive about the symbiosis of these intrinsically opposing topics is the intended analogy between historic bucket sink and contemporary black steel cabinet.
In that respect, "Steel19" meets the demand for contrast-rich design concepts with authentic products expressing a personal lifestyle. The Goslar company will present its new product at ISH 2019 in Frankfurt, Germany.
"Steel19" has been designed for interiors where the washplace is to take centre stage because of the expressive presentation with authentic materials. Alape's typical design DNA comes into its own here. Apart from the classic design element (splashback), the black wall-mounted cabinet contrasting with the white washstand counter, creates "industrial" charm. The material's orchestration underlines comfortable purism.
Complete solution with small installation effort
The new product comes with a multitude of details—precise areas, small radii, finely coordinated proportions of its individual components. Function and design are in harmony. "Steel19" consists of a complete unit with a wall outlet fitting requiring very little installation effort: the concealed body has been pre-mounted behind the back wall and siphon cover so on site all that is required is wall-mounting and connecting the angle valves. Washstand cover and back wall are made from glazed steel; the seamlessly integrated basin mould with flush-mounted valve cap is made from white enamel. Frame and siphon cover are matt black and powder coated. The slender black cabinet strongly contrasts with the white basin and the enamelled back wall. In combination, they highlight the washplace's industrial appeal.
The storage space under the wash basin is made from glass, offering functionality and pragmatism every day in equal measure. The in-built tap fitting has an outlet length specifically optimised for this Alape unit.
Its small dimensions of 600mm (width) x 500mm (height) x 360mm (depth) and features offered on a small footprint make Steel19 a compact washplace solution for demanding guest toilets and small bathrooms to optimise the little available space. In terms of pricing, Steel19 will be at the upper end of the scale. Alape's Steel19 is a prestigious solution for the very small bathroom.