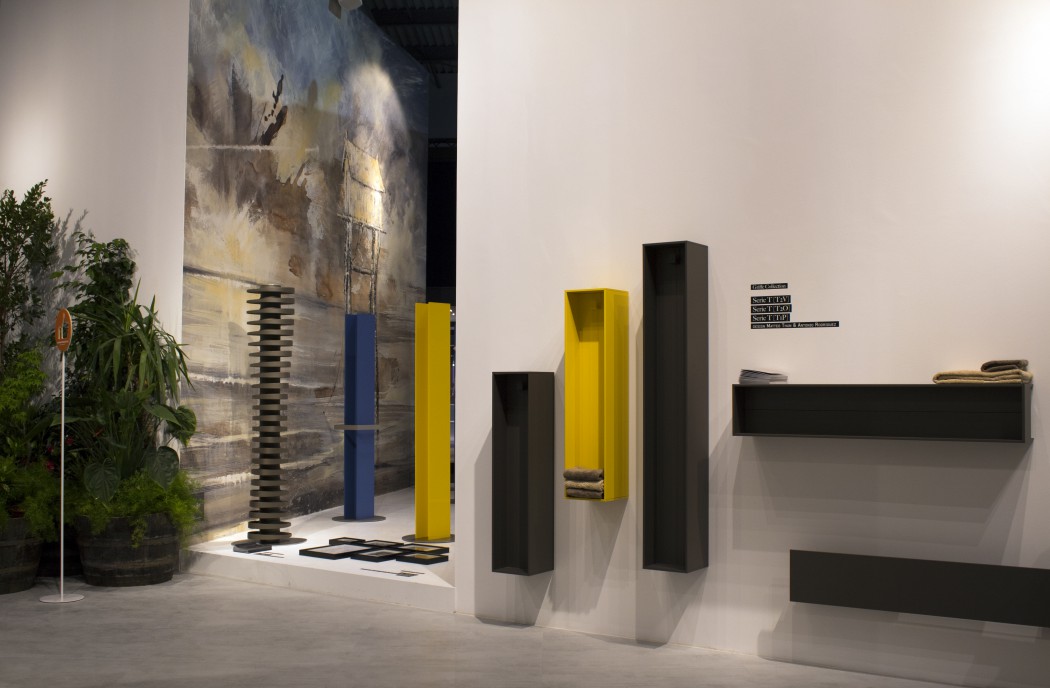 'Planning well-being' through design. Antrax IT and Francesco Lucchese renew their partnership to give rise to Chinook, a sculptural and sinuous free-standing radiator.
It shape draws its inspiration from the totems used by Chinooks, an ancient Indian tribe who subsequently gave its name to the namesake warm wind from North America; while its function instead brings to mind the same feelings of enjoyable warmth.
Chinook is a modern designer radiator featuring dynamic and voluptuous silhouettes, consisting of aluminium discs assembled together with a five-degree rotation to suggest the effect of torsion, as if to accompany the development of the heating element upwards, to form a free-standing 'sculpture'.
The intense styling appeal of Chinook is based on the unprecedented use of metal discs, which 'rise' together vertically and diffuse heat constantly, uniformly, in an enveloping way, thereby enhancing the value of the setting through its shape. The modern designer radiator is therefore the result of careful and thorough research into shapes, materials and technologies, to create a notable balance between design and function. Like a 'whirlwind' of heat, Chinook is ideal for playing the starring role in the living room and also astound in a bathroom or wellness area, thanks to its sinuous and slender shape and to the fact it can be customised in over 200 different colour variants from the Antrax IT catalogue.
Chinook is a modern designer radiator with a significant scenic value. Its ambitious design and sculptural profile convey a feeling of being able to ply the material, thereby creating new and unexpected suggestions for contemporary interiors. Its decidedly decorative personality retains the necessary characteristics of functionality and heating efficiency.