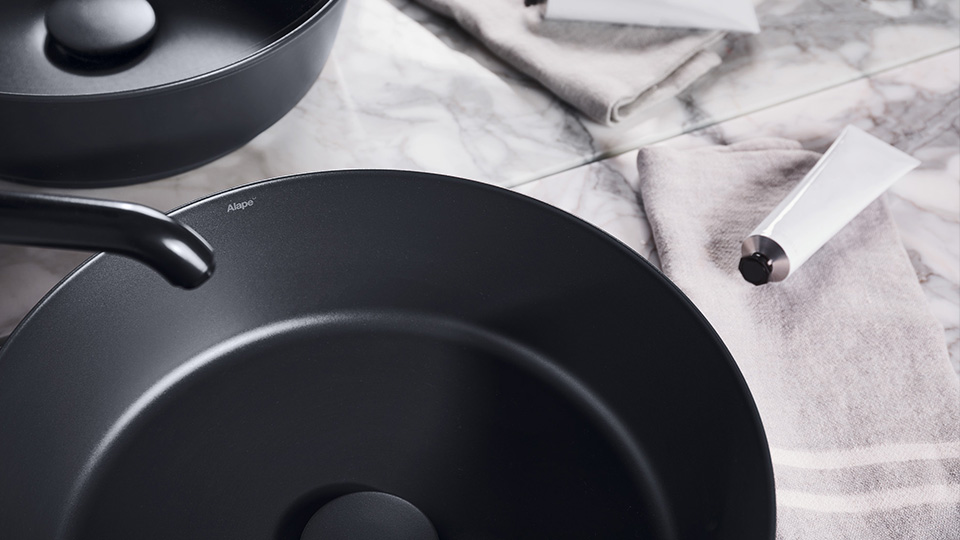 Alape – The Powder Room
Aesthetics and functionality in the powder room with glazed steel by Alape.
Add exclusive elegance to your powder room with bathroom sinks, washstands and washbasins by Alape.
For More Information visit Alape's The Power Room
Visitors are very likely to visit the powder room in your house. Therefore, it is very important that these small, representative restrooms have an inviting design. Alape offers you a wide range of small bathroom sinks, washbasins and washstands that enable aesthetic and practical solutions for every floor plan. This turns your powder room into an inviting and appealing business card of the entire house for your visitors.
If only a few square metres are available, the powder room design must be optimised. Alape's elegant bathroom ideas are compact and fuse modern design with high functionality in the smallest of spaces. This makes them a real problem solver. The puristic, clearly geometrical design of the small glazed steel washbasins manufactured in the Goslar production plant gives you the necessary scope for freedom of design.
Irrespective of whether they are oval, circular, rectangular or square, with or without counter space, as a floor-standing column or wall-mounted, with or without towel rail – the various mini washing facilities fit perfectly into the room and create a place of well-being even in the tiniest of bathrooms. Alape splits the design of the small bathrooms into three different categories: space-saving hand basins for extrasmall bathrooms, room-integrative sinks for a harmonious room concept and representative pedestal sinks for special design preferences. For each category, Alape has the right solution in its in-house portfolio.
This is a boxed content block. Click the edit button to edit this text.